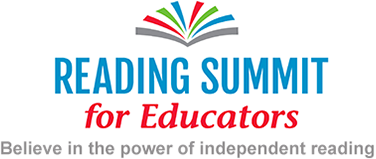 Join us for a one-day, professional-learning conference, designed to inspire educators with a fresh view of independent reading strategies for their school communities. Network with nationally recognized educators and authors, participate in two professional development workshops of your choice, and earn CPE credits.
REGISTRATION OPENS MARCH 1, 2017
We're building an incredible lineup of educator and author speakers. Check back to see the new presenters coming to 2017 Reading Summits.
2017 Summit Locations
Save the date for one of our five locations.

Chicago, IL - June 21, 2017

Houston, TX - July 13, 2017

Seattle, WA - July 20, 2017

Raleigh, NC - June 29, 2017

Greater Washington, DC - July 18, 2017

Featured Speakers
Hear from these nationally recognized educators and authors.
Get Social
#readingsummit